The Fondation Mansart is pleased to unveil the bust of Richard Wallace
24 September 2022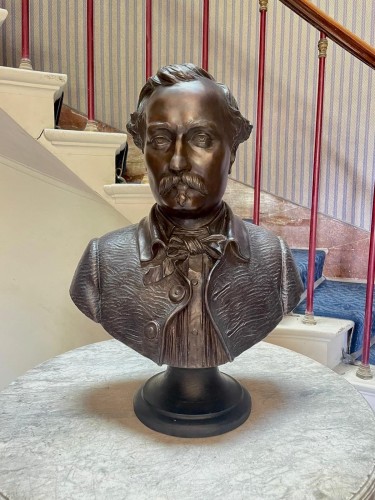 The Fondation Mansart is pleased to unveil the bust of Richard Wallace, realised thanks to the support of the Société des Fontaines Wallace.
This bronze bust was crafted from a terracotta bust executed by Charles-Auguste Lebourg in 1869, which now belongs to the Wallace Collection.
In the book published by the Wallace Collection, The Most Fortunate Man of His Day: Sir Richard Wallace, Connoisseur, Collector & Philanthropist, Suzanne Higgott indicates that this bust represents Wallace during a period of his life when he spent a great deal of time at Château Bagatelle caring for Lord Hertford, who was very ill.
Charles-Auguste Lebourg (1829-1906) is a French sculptor, best known for designing the Wallace Fountains based on sketches provided by Sir Richard Wallace.