Terra Sancta Museum
The Mansart Foundation supports the creation of the Terra Sancta Museum
A unique projet in the world, centered around the Treasure of the Holy Sepulchre in Jerusalem
The Amici Terrae Sancta Endowment Fund and the MANSART Foundation have established a foundation under its aegis called the Amici Terrae Sancta Sheltered Foundation.

The purpose of this endowment fund is the conservation, restoration and exhibition of works held by the Custody of the Holy Land which are the subject of the "Terrae Sanctae Museum" museum project in Jerusalem. The fund contributes directly to the preservation of the national cultural heritage and the influence of French culture in the Middle East.

By making a donation to the Amici Terrae Sancta Foundation, you will support cultural, artistic or social projects as well as the acquisition of works for the Terrae Sanctea Museum, thus contributing to the influence of France's artistic heritage.
In order to discover our entire project, please read this presentation.
Presentazione in italiano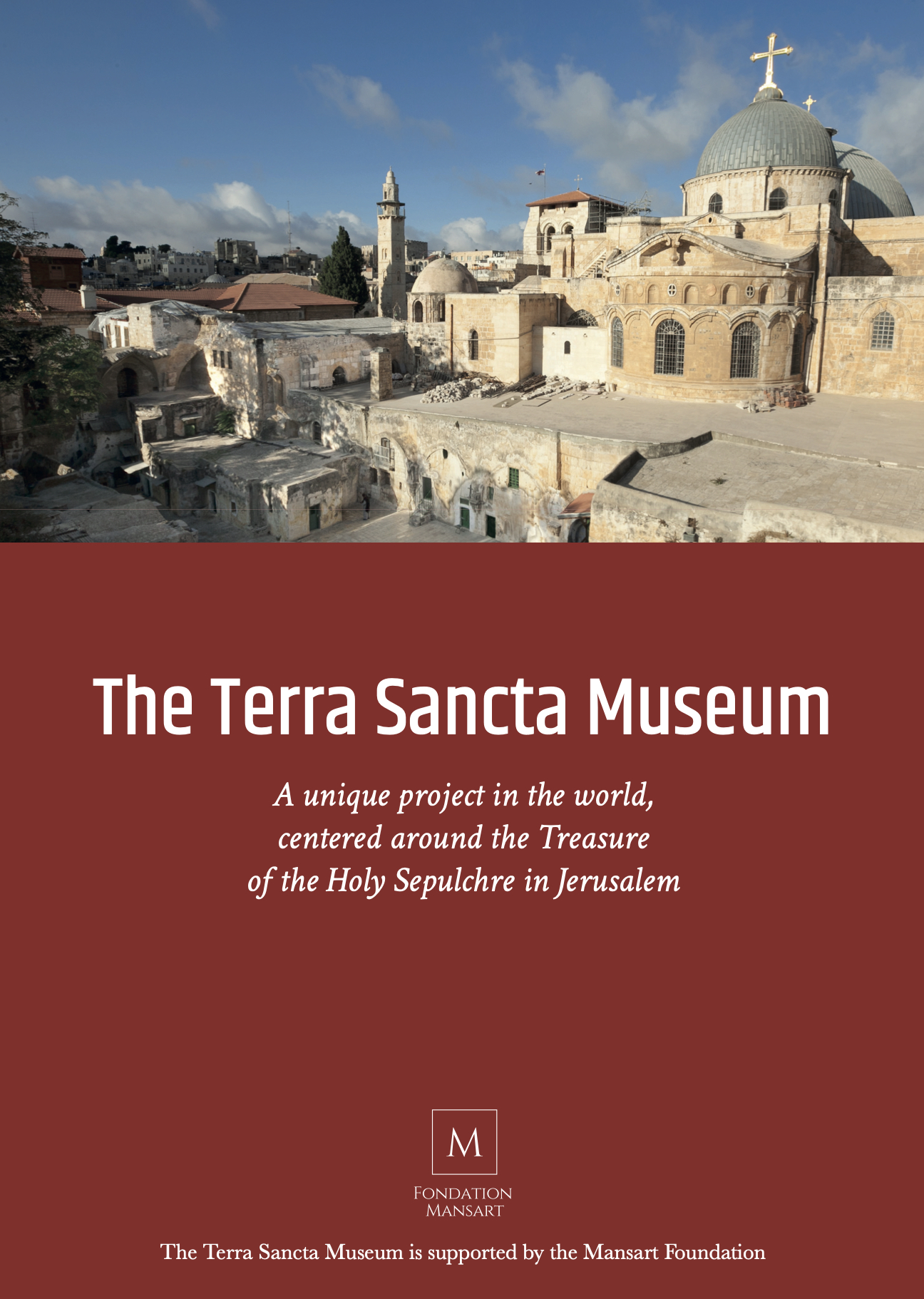 In partnership with