Christmas at Bagatelle
18 December 2022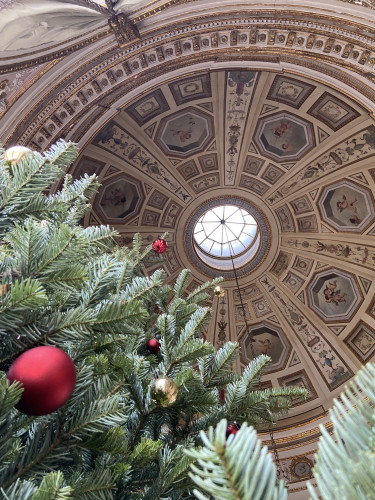 On the occasion of the Christmas holidays, the Bagatelle Castle exceptionally opened its doors to the public on the weekends of December 10, 11, 17, and 18, for the benefit of the restoration of its interiors.
Visitors had the opportunity to explore the history of the Bagatelle Castle, adorned with Christmas decorations.
A concert performed by students from the Frédéric Chopin Conservatory (Paris 15th arrondissement) allowed visitors to experience a timeless moment in the grand salon, thanks to the young accordion and violin duo.
The Mansart Foundation warmly thanks the musicians and all the volunteers who contributed to the success of this beautiful event.