Book signing event for "Bagatelle - A Folly in Paris," with the author Nicolas Cattelain Book signing event for "Bagatelle - A Folly in Paris," with the author Nicolas Cattelain Book signing event for "Bagatelle - A Folly in Paris," w
29 August 2023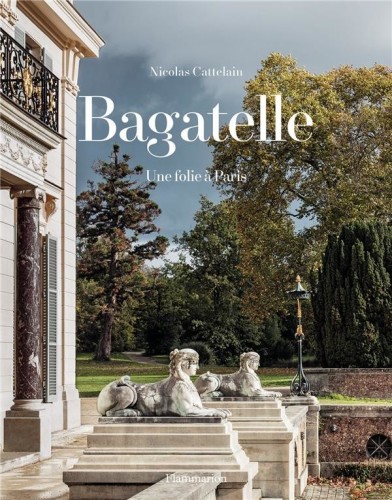 The Mansart Foundation is pleased to announce the release of an exceptional book, Bagatelle - A Folly in Paris, written by Nicolas Cattelain and dedicated to the Bagatelle Castle.
This beautifully illustrated book features unpublished photographs and rare archival documents that immerse us in the history of this architectural gem born from a challenge between Queen Marie-Antoinette and the Count of Artois, the future Charles X.
Throughout its pages, it traces the history of this magnificent estate, which has garnered admiration both in Europe and America, along with its illustrious owners.
We invite you to meet the author of this remarkable work, Nicolas Cattelain, on Thursday, September 7th, at the Galignani Bookstore, for a book signing event.
Don't miss this opportunity to discover the Bagatelle estate, a treasure of French heritage, and to learn more about the personalities who have shaped its history.
Join us on September 7, 2023, from 6:00 PM to 8:00 PM, at Galignani Bookstore - 224 Rue de Rivoli, 75001 Paris.