Baptism of the rose of the Maintenon Castle
07 September 2021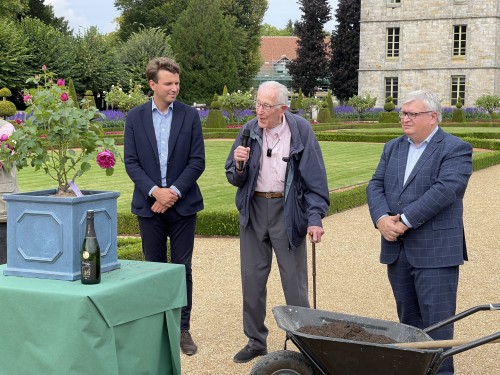 On Saturday, September 4th, the baptism of the rose of Maintenon Castle took place, created by the Departmental Council in collaboration with André-Eve, the foremost specialist in ancient roses.
From left to right: Alexis Robin, General Director of the Mansart Foundation; Jean Raindre, Vice-President of the Mansart Foundation; Stéphane Lemoine, 1st Vice-President of the Departmental Council of Eure-et-Loir.
© Photo: All rights reserved.